San Diego Fence Pressure Washing Services
Restore the Beauty of Your Fence with Pressure Washing
Revitalize and transform your fence with a top-rated fence pressure washing service by "Tom Sawyer Paint" in San Diego. The fence of your house, garden, corporate building, or any place needs to be appropriately maintained, as it significantly contributes to reflecting the overall appearance of that particular place. But with time, fences start to look rundown. Moreover, exposure to the elements takes a toll on your fence and leads to damage. But worry not, "Tom Sawyer Paint" with its outstanding San Diego Fence pressure washing services can reverse the damage for you. We can get back the appealing curb of your fence by assisting you in removing substances
We can get back the appealing curb of your fence by assisting you in removing substances like:

Algae

Moss

Dirt and Mud

Cobweb

Bird Excrement

Pollen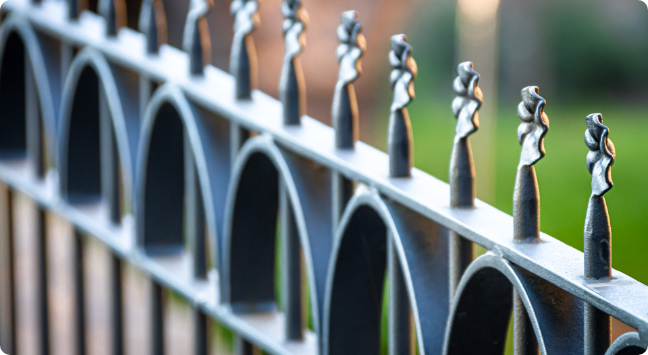 Restore the Beauty of Your Fence with Pressure Washing
Before you hire the team to paint the fence, don't deny giving it a slot of cleaning service. At "Tom Sawyer Paint," we consider pressure washing one of the most crucial steps during the fence makeover process. With us, you will get all fence services under one roof, and you will not need to juggle with different companies for different fence services. Give a splash of our San Diego Fence pressure washing service to your fence, and forget it was ever covered with damage or any unusual things. Satisfy your urge to get a first-class service with us. Your fence needs perfection via excellent pressure washing service that we can assist you by providing the exact.
Pressure Washing Wood Fence
Prepare the Wood Fence for a Fresh Coat of Finish
A newly installed wooden fence adds beauty to your home. But what about the time when the fence will turn out dull, dirty, and damaged? Obviously, it will degrade your house appearance. There, pressure washing wood fence services come out as an effective solution. It copes up with the dirt, moss, cobweb, or improper paint on the fence that usually snatches the attractiveness of your fence as well as of your home. A fresh pressure-washed wooden fence can stay perfect for years.
A clean fence is far better than a fence that is not maintained. Before a coat of paint or staining on a wooden fence, pressure washing is one of the mandatory tasks that can provide the clean finishing at the end of the fence makeover. After a thorough cleaning with pressure washing and a coat of stain or paint, your fence will rejuvenate and give a freshly built look. This revitalization can increase your house value to a great extent.
Our pressure washing wood fence services proceed with proper care, approaches, and the right set of techniques that will not harm the quality of the fence at any cost. It will only increase the worth rather than causing any disadvantage. Boost your home value and draw the attention of others by having a fence that completely matches the attractiveness of your home.
Connect with us if harmless washing with professional, strategic, and reliable services for the pressure washing wood fence you are looking for.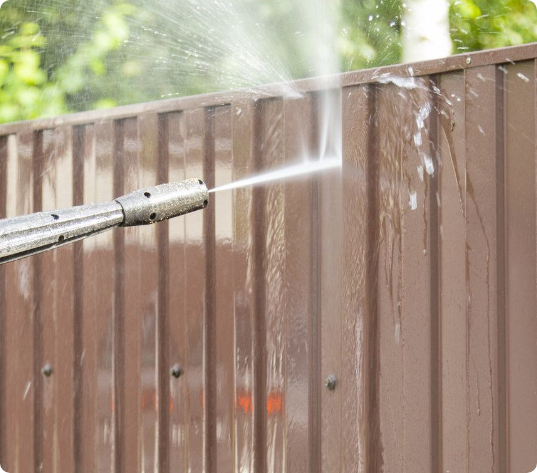 Fence Pressure Washing in San Diego
Hire The Professional Wood Fence Pressure Washing in San Diego
Are you seeking a Wood Fence pressure washing in San Diego that can provide a successful outcome? Come and share your needs with us. "Tom Sawyer Paint" is the one you can trust to meet your expectations. Being committed to excellent services, we ensure excellence and customer satisfaction that would be unmatchable to any random fence contractor. With all required equipment, precautions, and techniques, our team of experienced professionals reaches work locations on time and never misses deadlines with quality workmanship.
We are the preach of quality, so our not any record loaded with quality issues. Our retained customers made the first call to us when it comes to taking fence services again. This is not what we say but are the words of our esteemed customers. In our service, we always provide the best suggestions to our customers to get the expected outcomes. Some wooden fences reach the verge where pressure washing doesn't seem like the right decision, so we never take a step back to suggest the correct actions to proceed with.
As the best Fence pressure washing in San Diego, we don't consider our services as work only, but we proceed by thinking of it as our responsibility. And we always come forefront to go the extra mile to fulfill our commitment without any error. Give us a call and connect to the most promising fence contractor for pressure washing. After all, it is a matter of your expensive investment.