Fence Painting Services In San Diego
Enhance the Overall Aesthetic Appeal Of Your Home With Fence Painting in San Diego
Enticing interiors will come later in any individual's consideration, initially; the fences are the ones that welcome a person's attention. It is one of the central attractions of your house. Have you checked your fences if it is fully playing its part of the frontline attraction or not? If not, then Tom Sawyer can make it possible with its expertise in fence painting in San Diego. We are the pros in enhancing the overall aesthetic appeal of your house by covering its fence with a fresh coat of paint. The classic white or any other colored picket fence that surrounded your home will surely match the standard of your sweet home.
Give your home a new and attractive look with us. We believe that fences are the defending line that provides you the protection and makes you feel secure, but did you think about its own protection from getting being rotten. Don't worry, we do. Leave the care of your fences in the hands of our professional painters. They will paint every coat with utmost care and dedication. Your search for the best fence painting company will surely end here at Tom Sawyer because only experts can lead you towards the perfect path.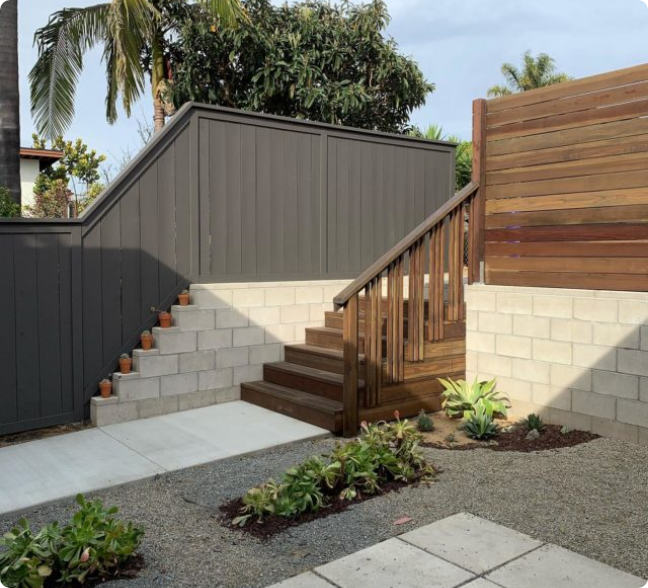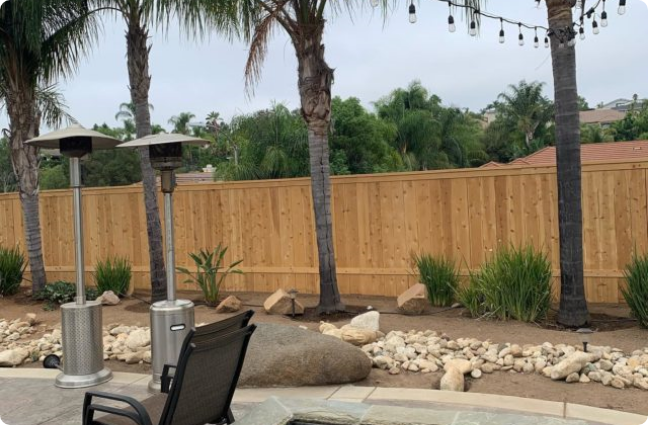 Update Your Out Door Space With Fence Painting Services
When it comes to making a solid impact with your home, then do start by renovating the fence. It is the first other will see and the rest will come after it. Let the eyes of others find it more attractive and clean with a fresh coat of paint on it. If you are looking for great professionals to get associates for helping you out with the fence painting, then Tom Sawyer could be proven the right choice of yours.
For us painting a fence is not just a task of a few steps. It is not as simple as open the can of paint and getting to paintwork done. To provide you the top-notch results, our fence painting services encompass some important steps to implement. Our every approach in our service will deliver outcomes that will last for many years. A one-time investment in our reasonable services will save your fence for more than the number of years that you can think of. The protection of paint on fences for a longer period is only possible if the work will be done effectively.
Our detailed process before painting by our fully trained and experienced painters goes through some of the below important steps.
Prior to painting the fence, our pros will:

Proceed with the clearance of debris, dirt, or cobwebs.

Power wash your fences to remove any mildew, mold, and any extra elements.

Sand off before old loose paint.

Check the loose nails

Spread the drop cloth to avoid any harm to the ground around fences.
Step by step we proceed further and assure excellence at the end. It is not what we say, but are the wordings of our esteemed customers. In any need for fence painting, you will surely find Tom Sawyer a perfect fit while matching with any aspect of reliability. Our fence painting services will stand firmly in the protection of your fences and will not disappoint you in any way.
Services of Iron or Wood Fence Paint In San Diego:
The Only Best Shield of Protection
Along with providing an instant fresh look to your house fence, we cover it with the shield of protection by painting it with top-quality paint. Whether it is an iron fence or a wooden fence, our extensive experience always assists us to take the right steps and choose the right paint as per the material of the fence.
With the passage of time, sunlight, rain, moisture, climate, and other environmental factors start affecting the fence, and later on, the fence gets corrosion or turns out rotten. This usually shortens the life span of it and as result, you need to invest frequently in the new fence. Before reaching this stage it is best to hire professional painters for the services of iron or wood fence paint in San Diego. We have advised thousands of our customers on the same and provide them the best possible solutions. The fence that is offering you privacy needs to be completely protected from being damaged. Paint the fence is one of the effective ways to save it. It offers several benefits. Not only it will polish the fence but also increase its life span.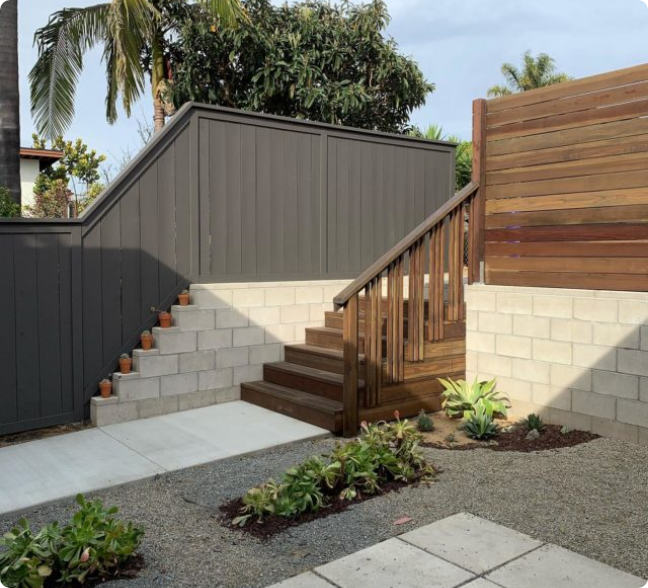 Give your exterior a refreshing sophisticated appearance just by painting your fences. It is a great way to add a new touch to the overall look of your house. Do you need any guidance for your fence? We are open to you. Call us or visit us, you will not go without acquiring the perfect and right-fit solution for your house defending line. Believe us our painted fence will not easily become a fainted fence.